Membership Program
The region of the South Canadian Rockies is one of the most beautiful and undeveloped tourism destinations in the province of Alberta. Our intention is to support the development of a strong tourism sector within our vibrant communities. We do this by providing a framework for operators and the broader communities to collaborate in the areas of marketing tourism, infrastructure development, labour attraction, seasonal attraction balance, and more.
We are excited to share our Membership Program, now available to Pincher Creek, MD of Pincher Creek, and Crowsnest Pass and area businesses that serve a tourist audience. Please check out our Membership Info below or contact us at info@southcanadianrockies.ca directly.
Member Funding Opportunity: Shoulder Season Enhancement Program intake is now open for fall
South Canadian Rockies Tourism Association is excited to launch a new program: The South Canadian Rockies Shoulder Season Enhancement Program. The intent of this program is to support destination development in the South Canadian Rockies during shoulder season, with a goal of maximizing regional economic impact, while also supporting our members.
The South Canadian Rockies Shoulder Season Enhancement Program offers funding opportunities to our members who are seeking to expand tourism revenue during shoulder season – through either product enhancement, experiences, or events
Intake period for SCR Shoulder Season Enhancement Program is now open. Deadline to apply is August 20th. Application details can be found here.
MEMBER LISTINGS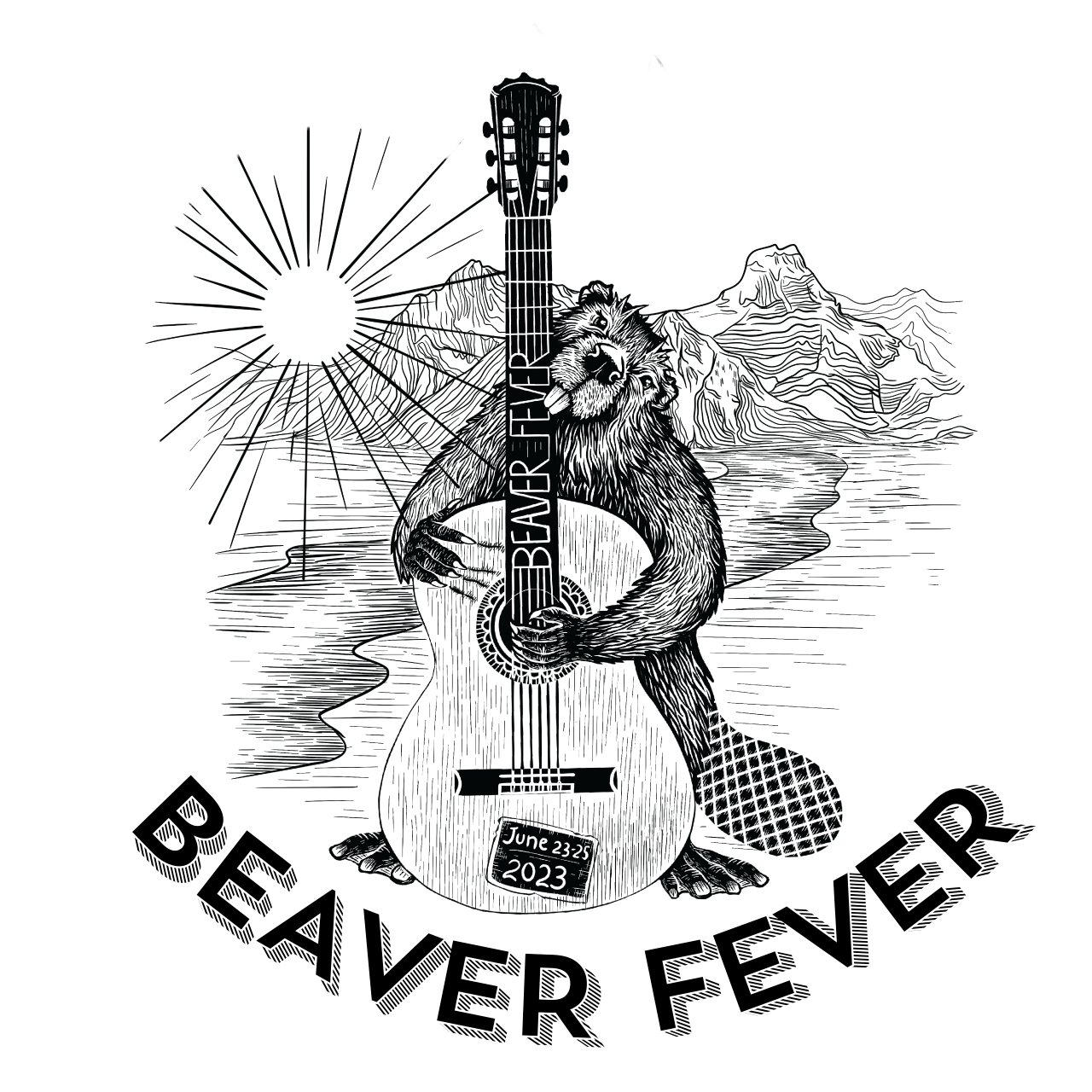 Beaver Fever is a family-friendly and community-building country fair style yearly event designed and run by a group of volunteers from Southern Alberta. This year Beaver Fever has associated with the Cowley Lions to host at the Castle River Rodeo grounds.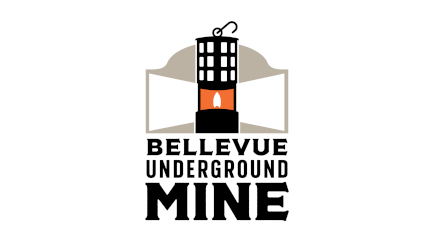 The Bellevue Underground Mine is a unique and historically designated underground coal mine located in the Crowsnest Pass. We provide visitors with an authentic experience of what it was like to be a coal miner, while on an exciting hour-long tour underground guided by Heritage Interpreters.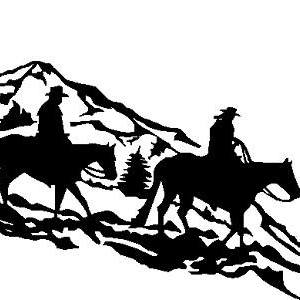 Centre Peak High Country Adventures offers guided trail rides, ranch getaways and western riding lessons in south western Alberta.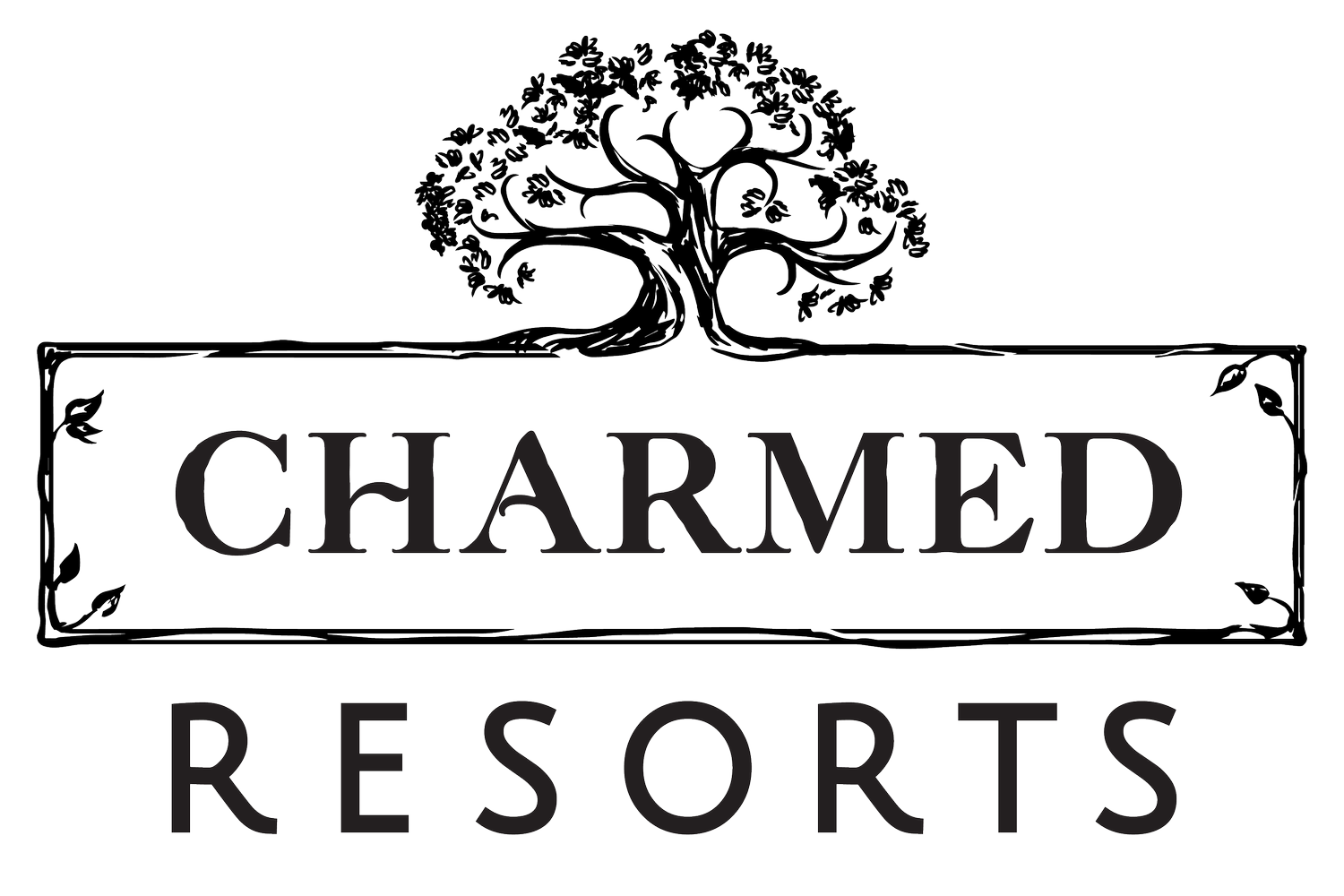 Welcome to Charmed Resorts…a campground full of storybook cottages, which opened in the Crowsnest Pass in spring 2021. While our cottage listings continue to increase, our hearts are full, being able to share our love of fairy tales, fanciful architecture, and the gathering of family and friends. We hope to offer a unique, storytelling experience for all our guests.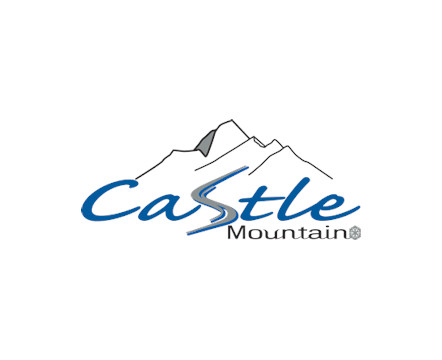 Castle Mountain is a ski resort located in the Westcastle Valley of southwest Alberta, Canada in the Rocky Mountains. It is approximately 270 kilometres from Calgary and the Calgary International Airport; 140 kilometres from Lethbridge; and 50 kilometres west of Pincher Creek.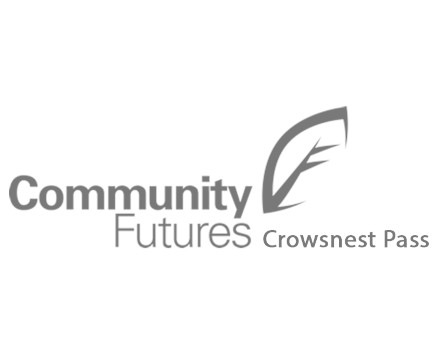 Crowsnest Pass is a vibrant and growing business community. At Community Futures Crowsnest Pass, we give you the direction you need to finally get that funding or get your business going. We're defining the roadmaps to success for entrepreneurs and small businesses like you.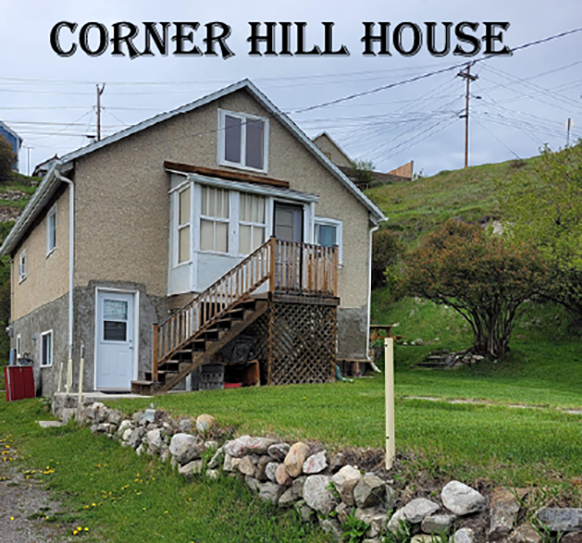 Looking for a charming and centrally located home away from home for all of your South Canadian Rockies adventures? Corner Hill House is tucked in a private corner of downtown historic Coleman. With 5 bedrooms, 2 bathrooms and storage for your recreation equipment – this is the perfect base for your stay in the South Canadian Rockies! Visit our website or find us on Facebook.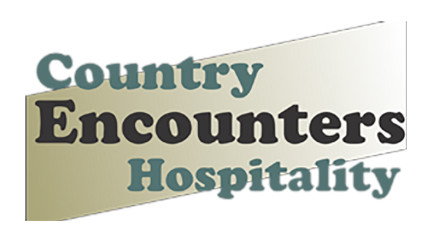 Located in the heart of historic, downtown Coleman, our rooms and facilities were designed with your needs in mind. Comfortable and with a bit of personality, each one of our rooms will make your stay at Country Encounters memorbale. Catering services and hosting facilities are also available.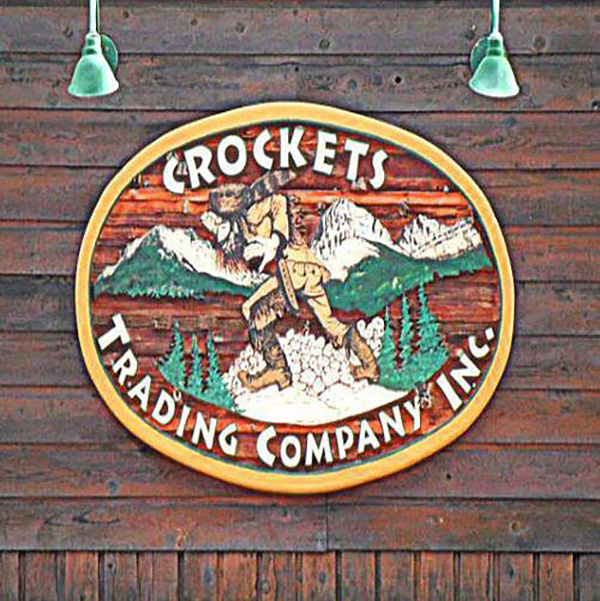 Crockets Trading Company Inc. is your one-stop gift and souvenir shop in the South Canadian Rockies! Crockets is located in an easily accessible location off Hwy 3 in Bellevue, and is proud to be home to countless local authors, artists, and artisans, as well as Nugget, the 7.5-foot grizzly bear!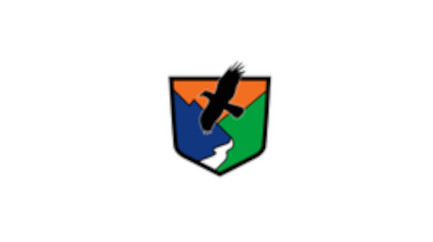 Crowsnest Pass Doors Open & Heritage Festival attracts over 9,000 visitors a year over the August Long Weekend to Crowsnest Pass, Alberta. Join us for an annual celebration of our unique history, culture, and heritage as we throw our doors open to the public.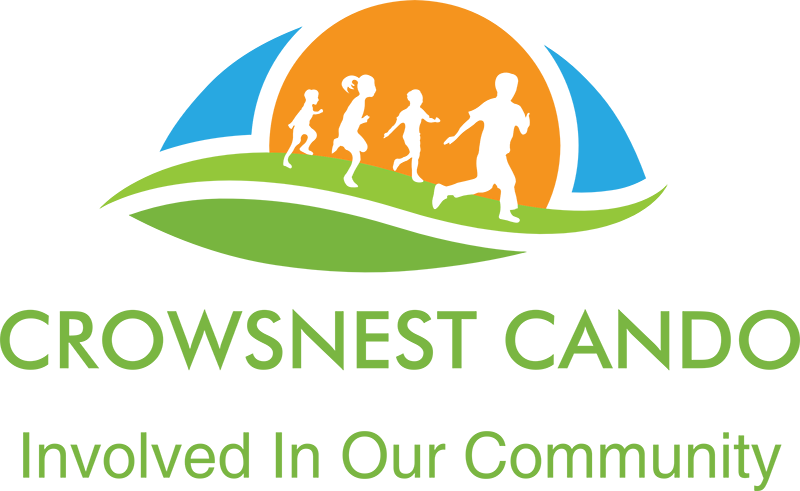 The goal of our organization is simple: nurture and enhance recreation and culture in the community where we live. Our team is dedicated to creating change in many different parts of the surrounding community in the hopes that we can improve lives, one person at a time. We host events such as: Wintervention and Revive the Roxie.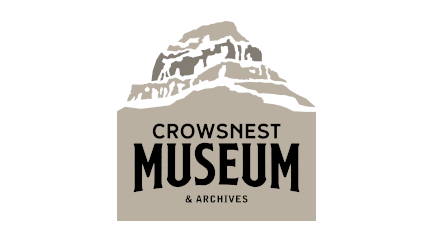 The Crowsnest Museum is the place to discover the cultural local history of the Crowsnest Pass. Exhibits celebrate both the triumph, and tragedy, of the area.

Welcome to the Crowsnest Pass Campground. Surrounded by the Rocky Mountains, this campground's breath taking views are sure to make a lasting memory. The family owned and operated business offers 21 serviced sites (water and 30 amp. power) 10 of which also have sewer. Other services include indoor washrooms, showers, laundry facilities and wireless internet. Open year round.

The Chamber of Commerce is a vital link in the ever changing world of business, marketing and tourism for Crowsnest Pass. As a team, the Chamber accomplishes what no business can achieve alone. A proud member of the Alberta Chamber of Commerce, we support member businesses with a variety of services and benefits.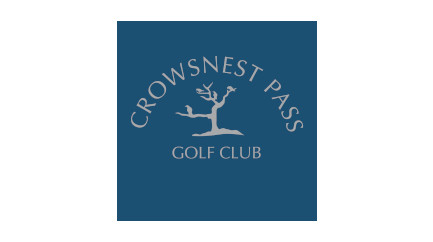 Located right in the heart of the Crowsnest Pass, with spectacular mountain views on all sides. The Crowsnest Pass Golf Course is an authentic mountain golf experience in southwestern Alberta.

Managed by the Crowsnest Pass Allied Arts Association, the Crowsnest Pass Public Art Gallery provides rotational monthly exhibitions of local, provincial and national art, art programs for adults and children; and hosts many special events throughout the year. Our mission is to provide, and promote, education in the arts; and to foster an inclusive space for art to thrive.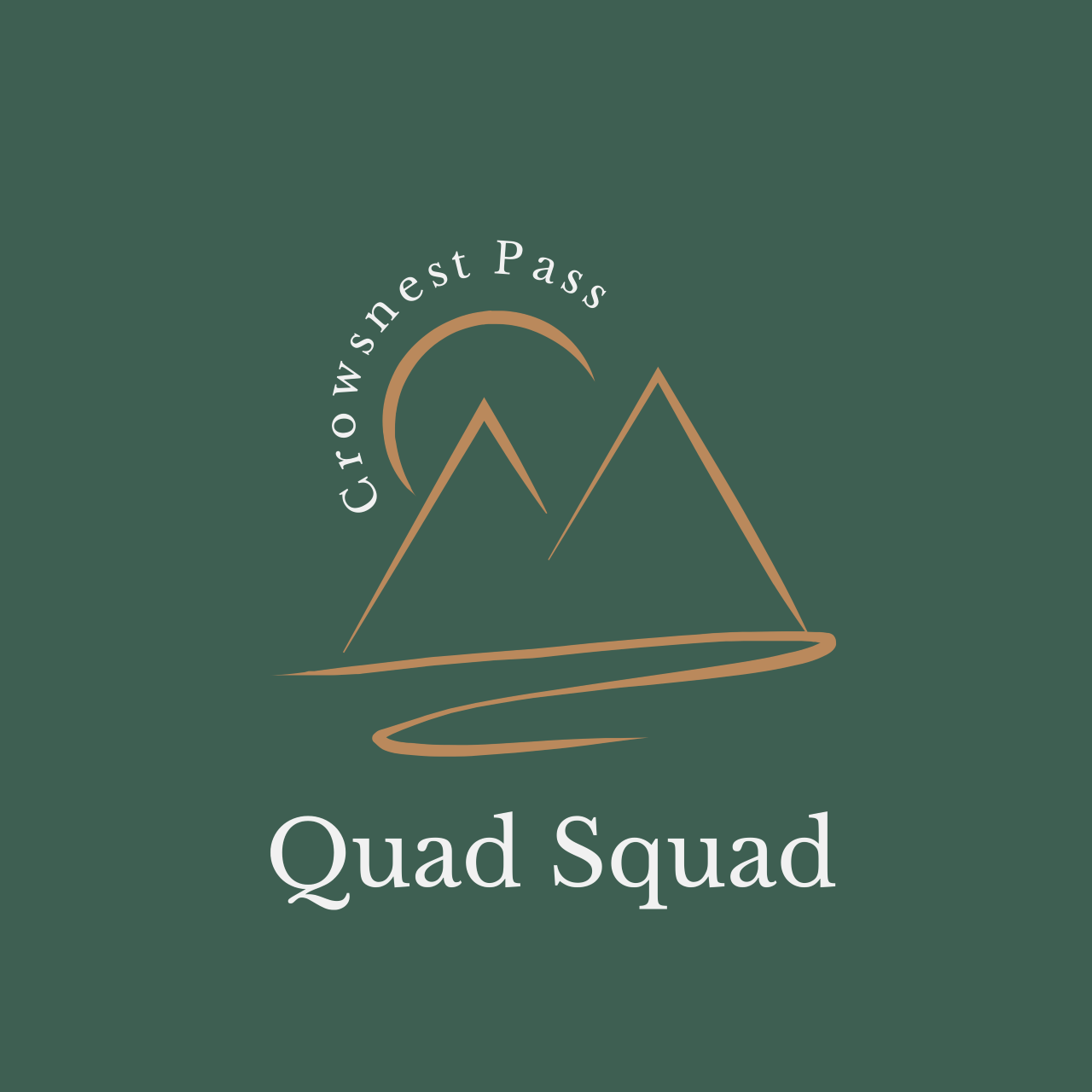 Crowsnest Pass Quad Squad is a non-profit society who promotes the responsible use of our mountain ranges as well as conservation of the area. Our membership encourages tourism by promoting good stewardship of our trails and working closely with the Alberta government on trail development, maintenance and bridge fabrication. The Crowsnest Pass Quad Squad hosts events such as Season Opener, Day Rides and Season Windup to acclimate new riders, tourists and our members to our trail systems promoting the area as a safe and unique riding destination. We love to have new members and riders join us!!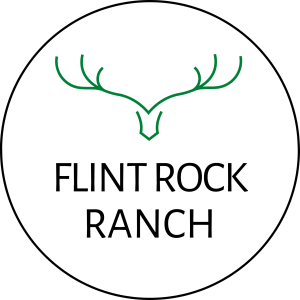 Flint Rock Ranch is a working Cattle Ranch in the Porcupine Hills. The ranch is available for hosting group gatherings and has two cabins and three updated Airstreams available for rent during the summer months. Don't miss out on your chance to experience this special piece of paradise in the South Canadian Rockies!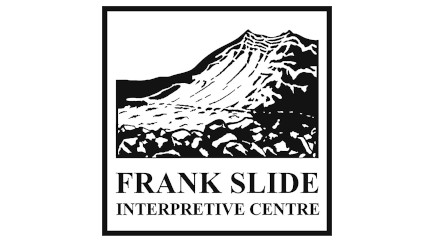 The Frank Slide Interpretive Centre, in southern Alberta's spectacular Crowsnest Pass, overlooks Canada's deadliest rockslide. See and hear first-hand what happened the night Turtle Mountain fell. Enjoy engaging storytelling, interactive displays, gripping accounts, and award-winning shows.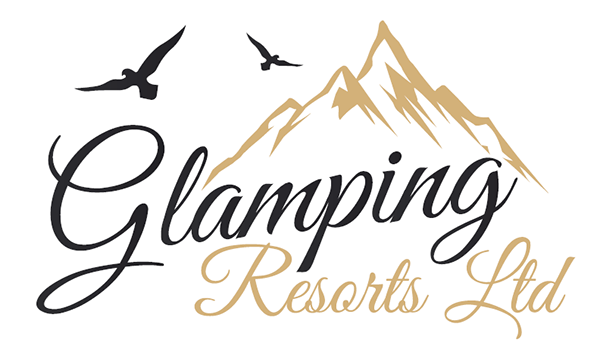 Revitalizing, comfortable, and stylish camping experiences. Nestled in the shadow of Table Mountain right on the shores of Beaver Mines Lake, in Castle Provincial Park, our new location offers the luxuriously comfortable accommodations you expect from Glamping Resorts Ltd with immediate access to the splendour of the Canadian Rocky Mountains.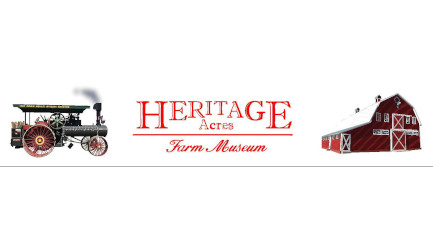 Sample farm living at this outdoor museum located just northeast of the Oldman River Dam. Operated by the Oldman River Antique Equipment & Threshing Club, this historical site has something for everyone.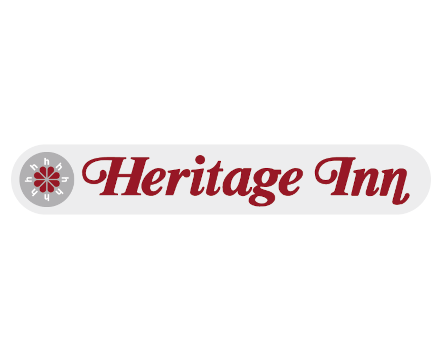 Located centrally in Pincher Creek, Heritage Inn & Convention Centre has 77 rooms, all equipped with the amenities you need for your stay in the South Canadian Rockies. Whether you're staging for a family ski vacation, searching for wildflowers in Waterton, or taking in the history at Kootenai Brown Pioneer Village and Frank Slide Interpretive Center, we've got everything you need.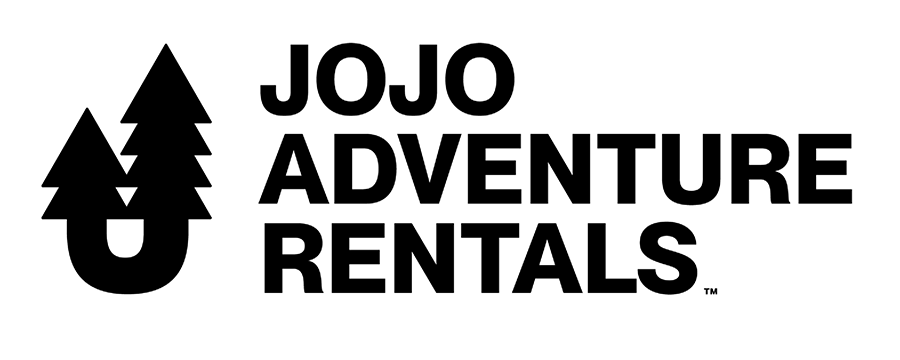 We rent gear for your water sports adventures! Whatever your needs, we can help you out with our single and multi-day rentals of inflatable kayaks and stand-up paddleboards (with PFD's and paddles of course). Check out our options and reserve your gear online today! We also offer some delivery services if you really want to save space. If you're of hauling all your gear whenever you head on an adventure, or maybe a local who wants to try something new, then we can help. We also offer event rental support, contact us to find out more.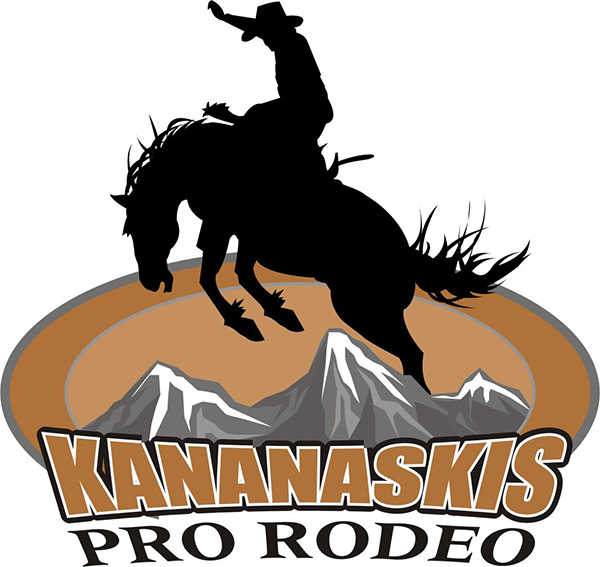 The Kananaskis Rodeo Association is proud to host one of the earlier CPRA (Canadian Pro Rodeo Association) rodeos of the season (also PRCA – Professional Rodeo Cowboys Association & WPRA – Women's Professional Rodeo Association sanctioned) right here in Crowsnest Pass, AB.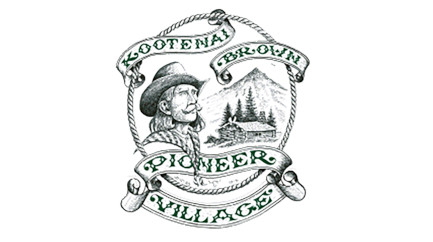 Kootenai Brown Pioneer Village is home to the Visitor Information Centre, Country Store, and a Western Canadian Frontier Village with 31 heritage cabins and two museum buildings filled with intriguing artifacts.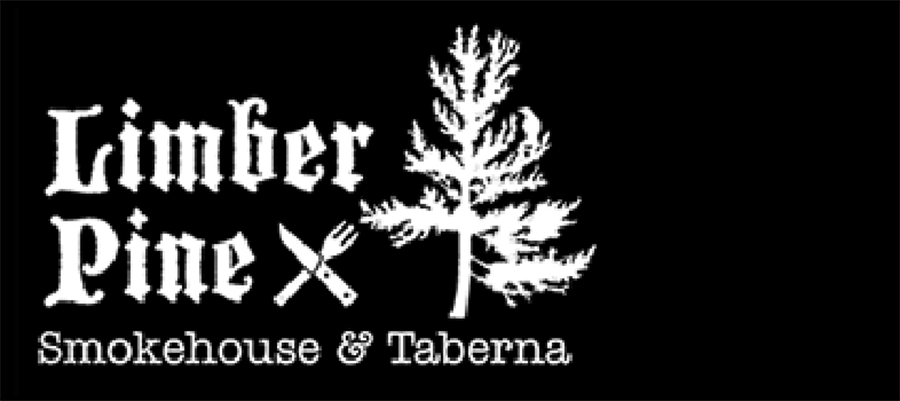 Limber Pine Smokehouse is a favourite restaurant in Crowsnest Pass. We are open year round with seasonal menus. Stop in and enjoy the atmosphere either inside or on our seasonal, two level terrace. You can enjoy a delightful home-style bunch, a filling lunch special, or an exceptional dinner.
We specialize in our famous smoked meats; including juicy pulled pork, smoked brisket, ribs & chicken. We also serve western favourites, such as burgers made with Alberta Beef & freshly cut fries.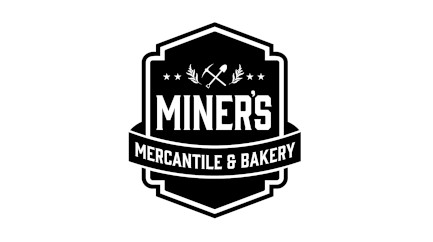 At Miner's Mercantile, we endeavor to provide you with the friendliest welcome, first-rate service, delicious homemade lunches and a cozy home away from home. Whether you're stopping in to load up on snacks, breakfast, or coffee before a day at Castle, or dropping by the bakery for a post hike treat, our well stocked general store has everything you need.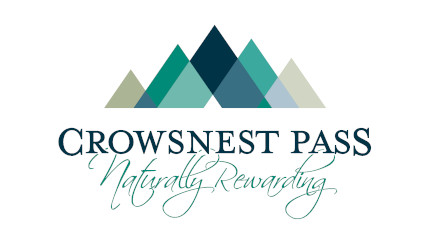 Nestled into the corner of Southwest Alberta, right in the majestic Canadian Rockies, Crowsnest Pass is a mountain community like no other. Steeped in a rich history full of coal mining booms and busts, natural and man-made tragedies and disasters, and an abundance of recreational opportunies, Crowsnest Pass is a true hidden gem.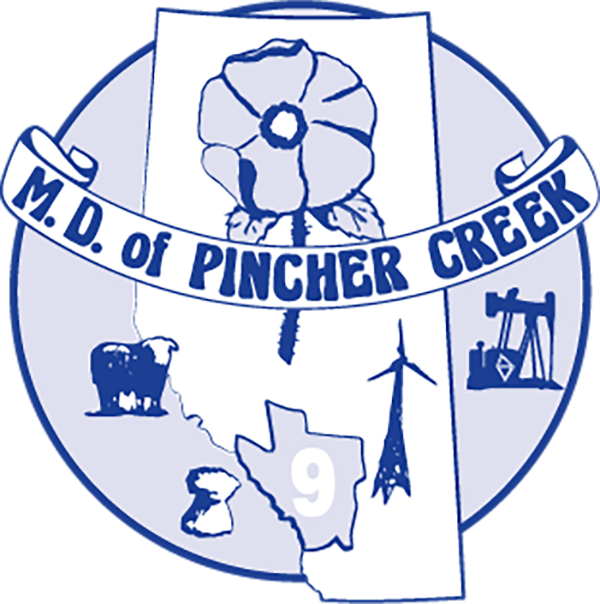 Our Mission is to preserve and enhance our Western Canadian lifestyles and the natural capital of the MD of Pincher Creek through sound decision-making and good governance for the community.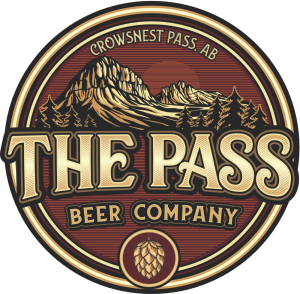 Family friendly, with a pet friendly patio, The Pass Beer Co. has something for everyone! Our menu features delicious appies, our signature wood fired pizzas, and a few "On the Healthier Side" options too. And of course, it goes without saying that we offer an array of signature and seasonal craft beers.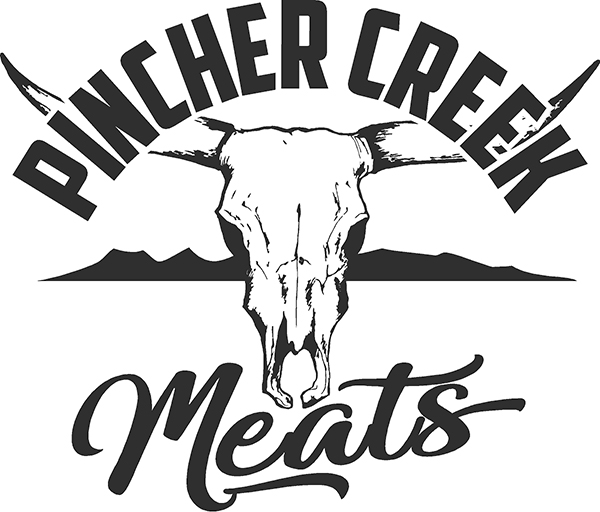 Your source for delicious, local meat! Visit Pincher Creek Meats at their retail location in Pincher Creek (1039 Deer Ave) or watch for their mobile meat store, the Meat Truck.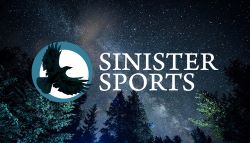 For nearly 20 years Sinister Sports has hosted world-class endurance events throughout Alberta and British Columbia. Their promise is that they will always challenge you and offer the best-organized events for their athletes.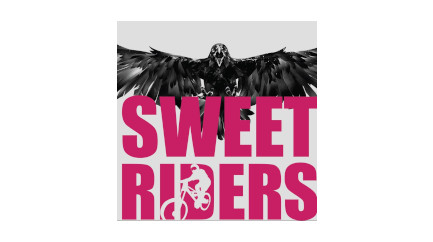 Our mission is to spread the love of mountain biking while teaching skills in a fun, and safe environment. Ride away with a mountain biking experience to last a lifetime! Come join us for a sweet ride in the scenic Crowsnest Pass. We offer kids camps, private sessions, and more.
Celebrating 100 years of a family-owned business, Tamarack Outdoors connects people to the outdoors through outfitting, guiding, and shuttles. Visit their our location in Waterton Village between May-Oct, or stop by our second location in Pincher Creek, which is open year round.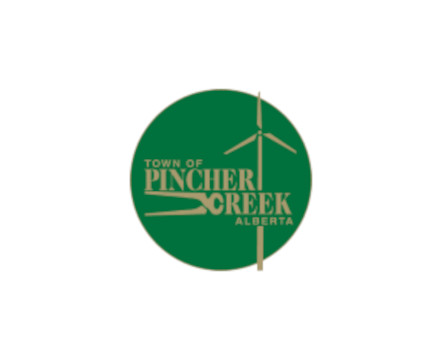 Pincher Creek is a stable, energetic, family orientated community proud to be Southwestern Alberta's Service Centre. Nestled in the foothills of the Canadian Rockies, the town and surrounding area features- beautiful pristine nature, a flourishing energy sector, robust retail and commercial business- all located in a recreational paradise.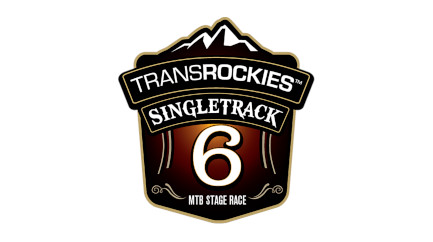 TransRockies Race Series is a North American leader in event management and logistics boasting a portfolio of world-class owned and managed projects. We are thrilled to bring our 6 day mountain biking adventure, Singletrack 6, through South Canadian Rockies July 13-18, 2023.

Welcome to Travelodge Pincher Creek, conveniently located off AB-6 and AB-3 and close to exciting outdoor adventures. Cast your line any time of year at Oldman Dam Provincial Recreation Area, go cross-country skiing at Beauvais Lake Provincial Park, or take in the mountain scenery at Waterton National Park. There are also plenty of great ski slopes within driving distance. While you're here, make the most of your stay with free WiFi, daily breakfast, and comfortable guest rooms..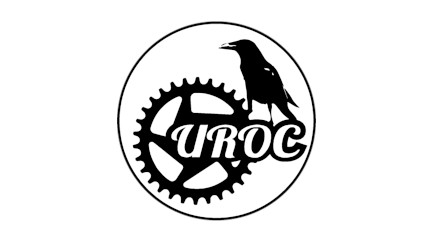 UROC was formed to promote mountain biking and develop sustainable trails in Crowsnest Pass. If you haven't visited our little mountain town, you are missing out! Crowsnest Pass is a hidden gem in the Southern Rockies – full of stunning views, fun terrain, and an abundance of après riding patios to relive the best moments of your ride.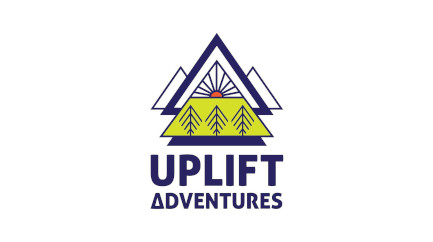 Our professional guides will take you out exploring Waterton Lakes National Park, Castle Parks, and Crowsnest Pass. Not only do we provide outdoor adventures and courses; but, we also have gear rentals available. We have won provincial tourism awards and continue to inspire sustainable outdoor recreation throughout the Canadian Rockies.