Day One
Depart an extra hour or two before you think you'll have to leave. The views along the way are breathtaking and you'll want to use them for family photo opps. You may recognize the famous Burmis tree as you enter the Crowsnest Pass. It's a lone Limber pine tree that has stood for over 300 years has become a symbol of the region's rugged beauty.
You'll also pass right by Frank Slide Interpretive Centre – a fascinating geological site where a massive rock slide occurred in 1903, burying part of the town of Frank. Take a self-guided tour to learn about the disaster and see the remains of the town. There is a large movie theatre, countless kids' activities as well as a gift shop.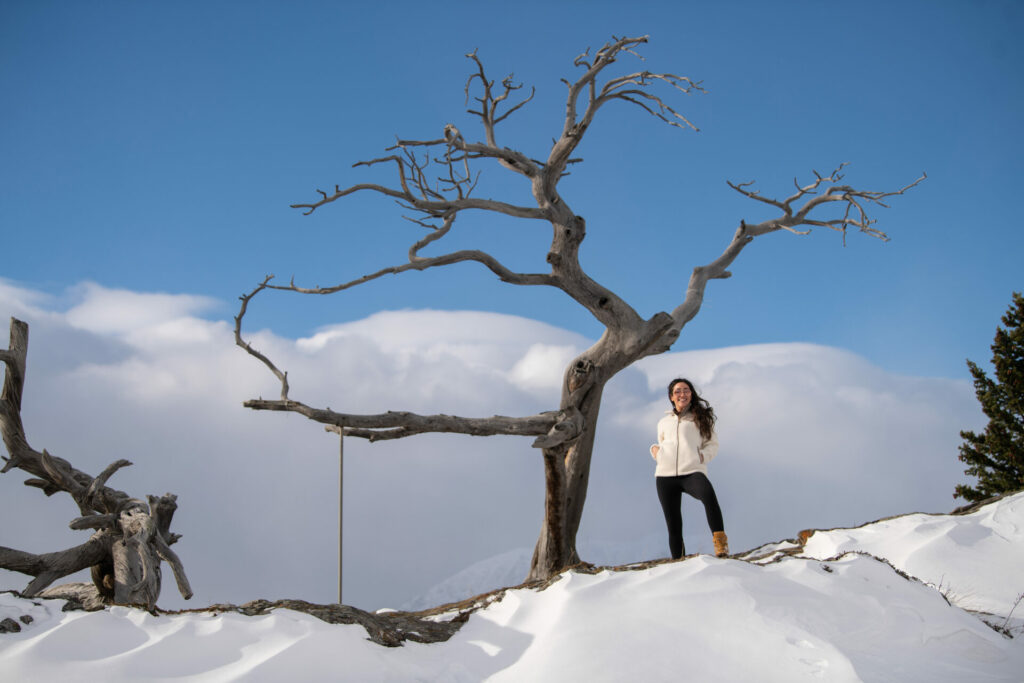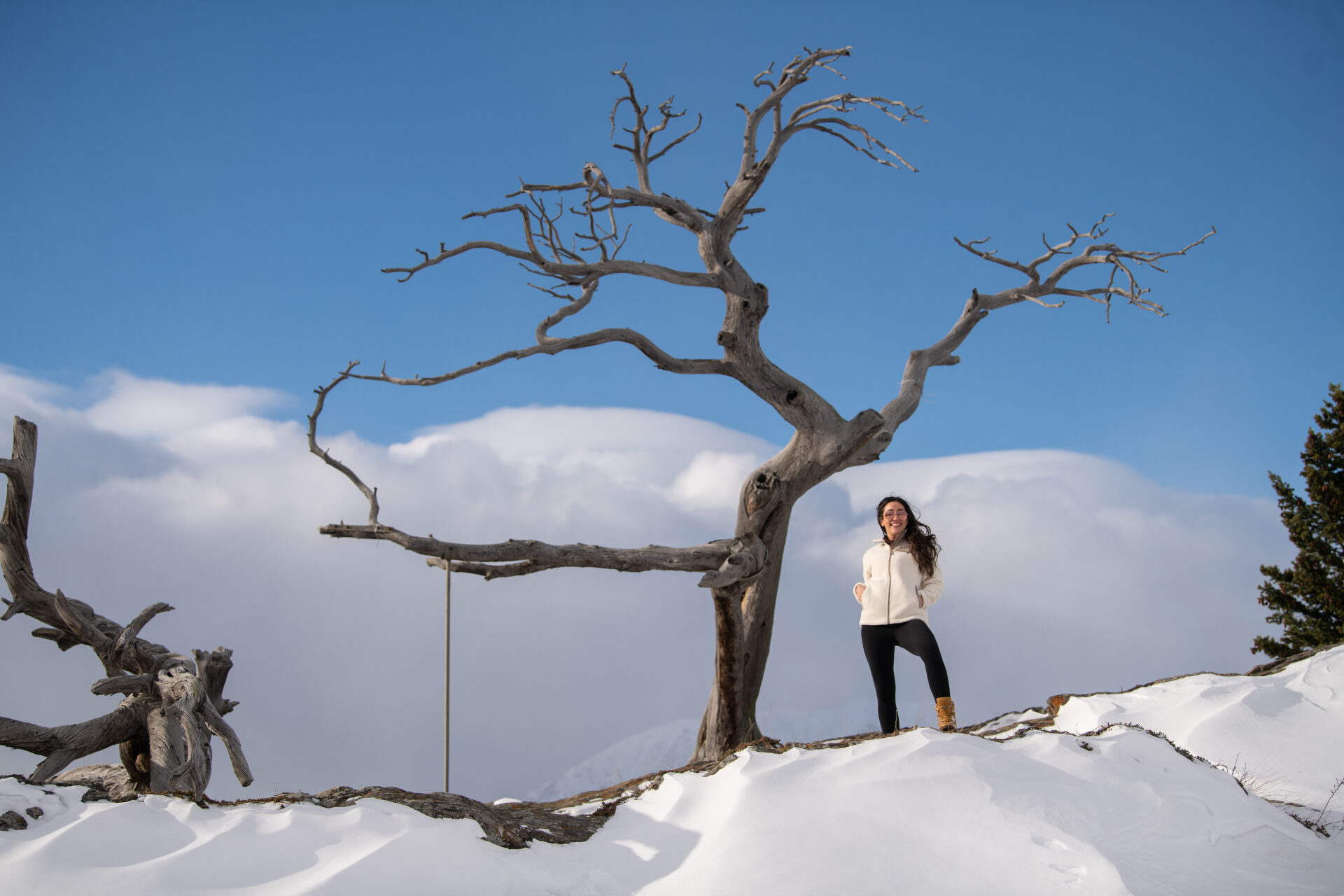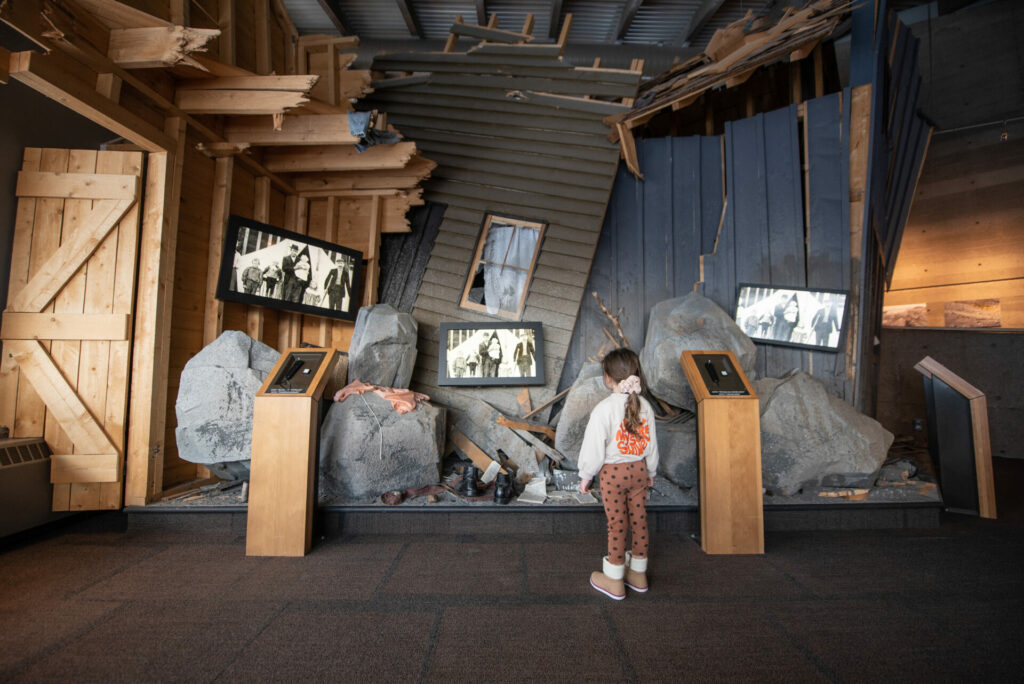 Upon arriving into Blairmore, check into Charmed Resorts, a fairy tale retreat nestled in the heart of the mountains. Take some time to settle in and explore the resort's amenities like outdoor hot tubs, whimsical designs (you won't be able to stop taking photos), and walking paths.
In the evening, dine at The Pass Beer Company, a 3-minute drive from Charmed Resorts. This gem is part of the Hwy 3 Ale Trail. On the menu, you'll find plenty of options for kids like fries, chicken strips, and pizza. The Caprese salad and butter chicken pizza come highly recommended and of course, the beer menu is extensive and carries a lot of local beer companies.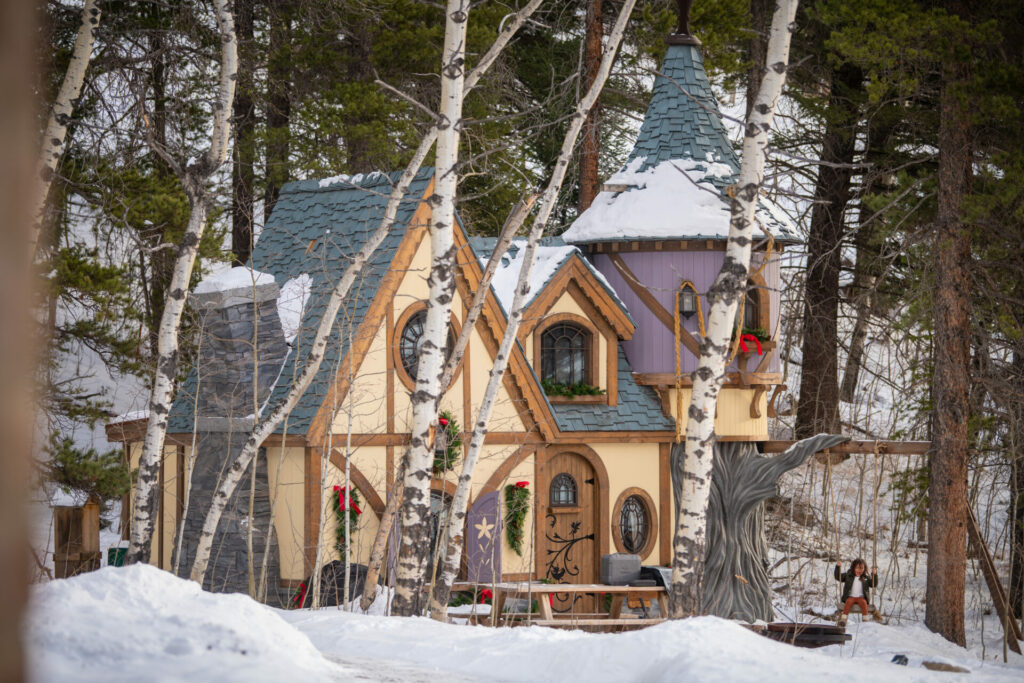 ---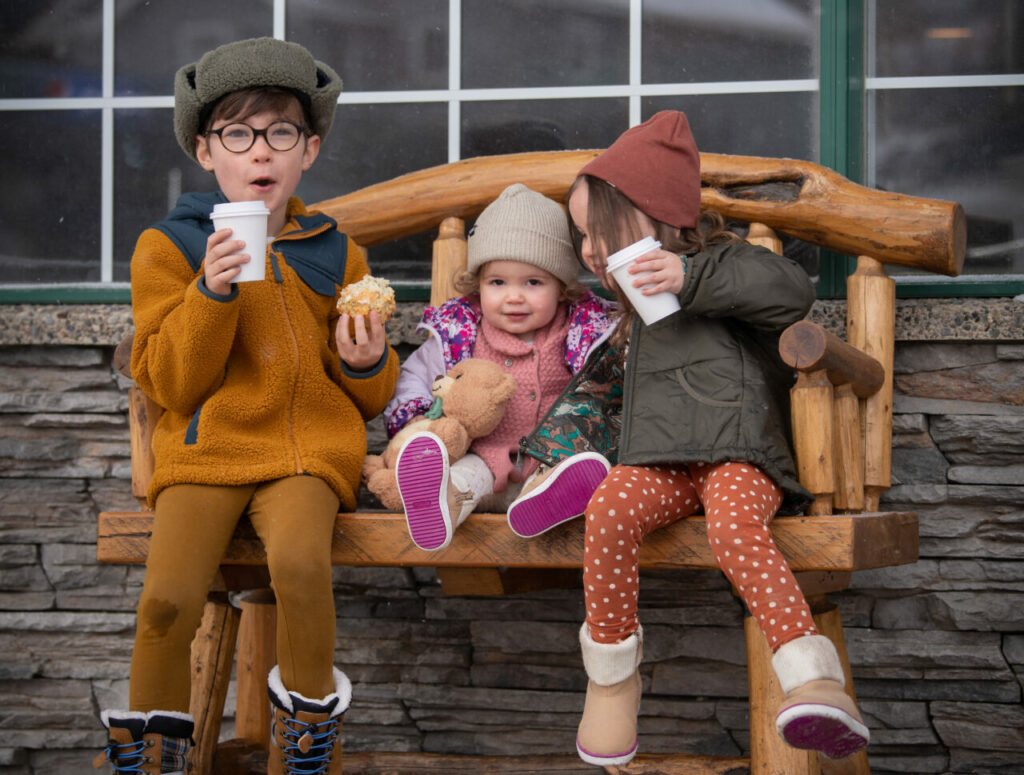 Day Two
Start the day with a delicious breakfast at Cinnamon Bear Café in Coleman, which serves up freshly baked pastries and daily features like chilli.
After breakfast, bundle up and head out on a snowshoeing adventure through the stunning landscape of the Southern Canadian Rockies. You can rent snowshoes locally from operators such as Uplift Adventures. Follow trails through forests and across frozen creeks, taking in the breathtaking views of the snow-covered peaks.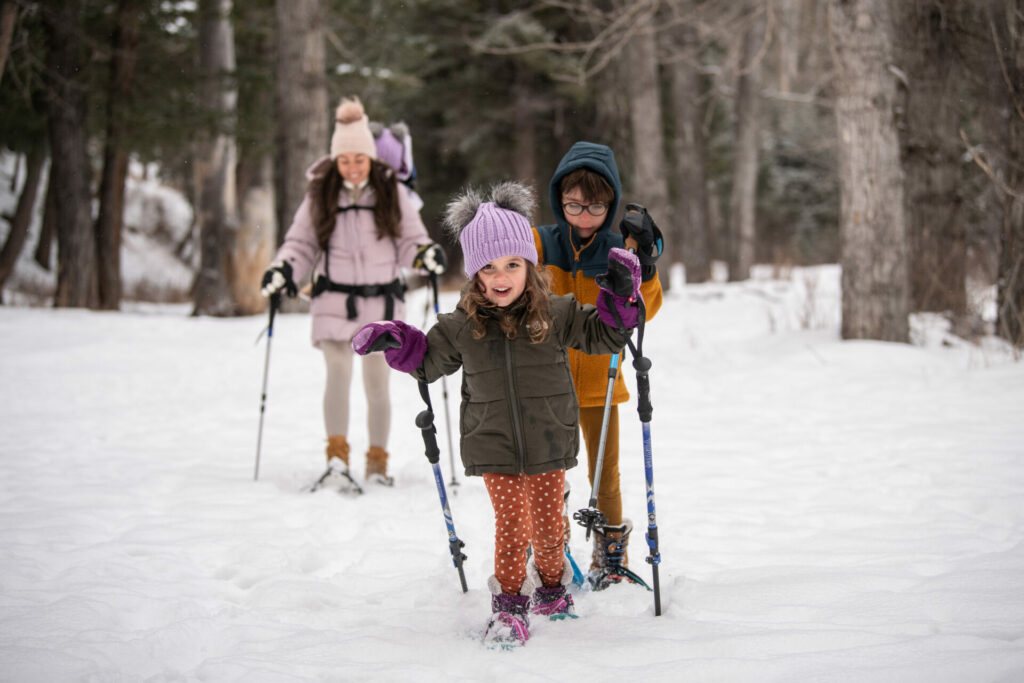 In the afternoon, grab a quick bite to eat at a local café in Blairmore, then spend the rest of the day visiting local shops and art galleries.
In the evening, enjoy another delicious dinner at the Limber Pine Smokehouse, famous for their meat platters, excellent service, and comfortable family environment.
Return to Charmed Resorts to enjoy a relaxing soak in the outdoor hot tub or curl up with a good book before heading to bed.
---
Day Three
Wake up early to enjoy one last soak in your private wood-fired hot tub at Charmed Resorts before checking out by 10am. Enjoy a brunch at The Cherry On Top, featuring sweet and savoury crepes, scrambled eggs, and lattes.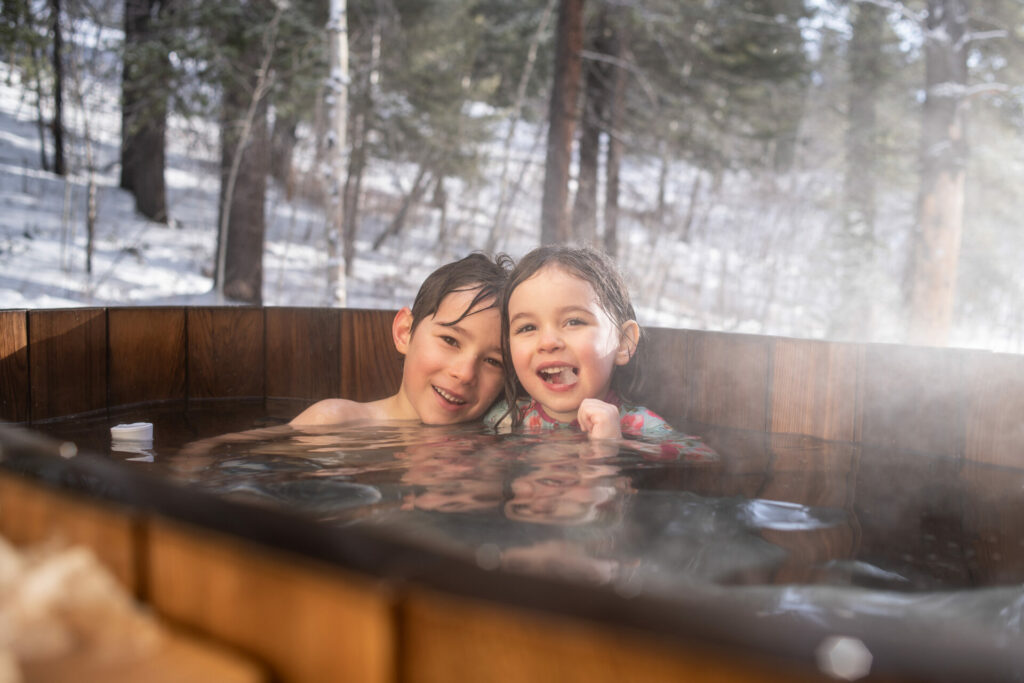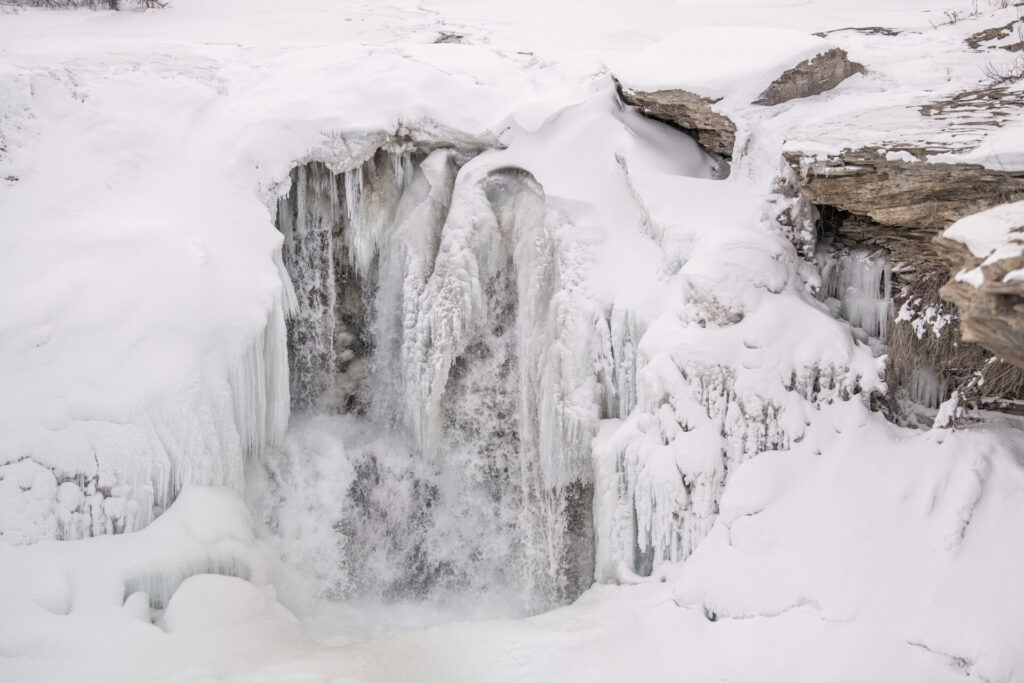 Before heading home, make a stop at Lundbreck Falls, a stunning waterfall located just a short drive from downtown. Take a hike along the trails that wind through the surrounding forest, taking in the beautiful scenery and perhaps even spot some wildlife!
Enjoy the scenic view back home while reflecting on the amazing experiences of the past three days and all the adventures yet to come in this beautiful corner of the world.